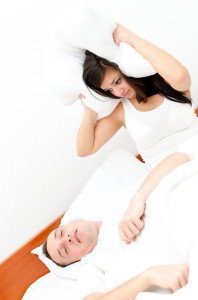 Do you have trouble sleeping because your partner is an incessant snorer? Does your partner complain that your snoring keeps him/her up all night? Snoring can be more than a mere nuisance, and when it indicates obstructive sleep apnea, it can deprive the snorer of necessary rest as well as the snorer's sleeping partner. Your Astoria dentist, Dr. Leibowitz, has helped many patients achieve the restful sleep they need by treating their sleep apnea. Today, we help you better understand the disorder with a short snoring and sleep apnea quiz.
Trouble with Sleep Apnea?
1.) Though snoring often indicates obstructive sleep apnea, not everyone who snores suffers from OSA.
a.) True
b.) False (more…)