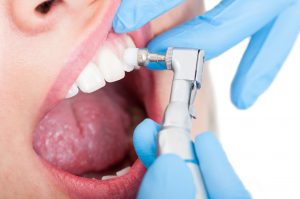 Everyone needs a checkup, even if they don't consume foods and drinks with lots of sugar and even if they brush and floss regularly. In today's blog, your Astoria, NY, dentist will explain why you need a checkup, how often you should see us, and what will happen during each of your visits. If you haven't scheduled a visit for 2021 yet, we suggest doing so soon!
What Happens During the Exam?
Your exam is an opportunity for our team members to take a close look at your teeth, gums, and oral structures, both above and beneath the gums. Using advanced digital imaging technology, we gather images quickly and comfortably, and using a fraction of the radiation required for traditional x-rays. We then see detailed images of your smile, enabling us to make a diagnosis with precision and accuracy. The resulting diagnosis means we identify possible areas of concern early, so we can address them before you experience discomfort or your smile's stability becomes compromised. Our team could look for signs of cavities, infection, TMJ disorder, bruxism, and even screen for oral cancer. We also examine the gingival tissues for indicators of gingivitis or gum disease.
How Often Do You Need a Checkup?
We suggest one every six months for most adults. This means that we have time to catch the earliest stages of inflammation and demineralization before they proceed into tooth decay or gum disease. However, if you have high risk factors for periodontal disease or other oral health issues, we may suggest one every three to four months.
Cleaning Your Teeth
During these visits we will also clean your teeth! A dental cleaning is a way to remove all plaque and tartar from the outside of the teeth using an ultrasonic scaling device and a manual tool. Removing the buildup helps lower the risk of tooth decay and gum disease, and also fights bad breath and teeth stains too. If you have inflamed gingival tissues, then we may suggest a deep cleaning to remove buildup from the roots as well, enabling us to prevent or manage gum disease and safeguard your smile's strength and stability. Our team could also discuss addressing more serious issues, such as missing or damaged teeth, and correct cosmetic problems too. If you have any questions about how we examine and clean your teeth, then please contact our team today. We want to help you enjoy a strong, beautiful smile for years to come!
Ready for a Preventive Visit?
Our team knows how to make sure you maintain better oral health throughout the year with a preventive approach to dental care. To learn more about keeping smiles strong and healthy with our general and preventive treatments, then schedule a consultation by calling Jeffrey Leibowitz, DDS, in Astoria, NY, today at 718-728-8320.