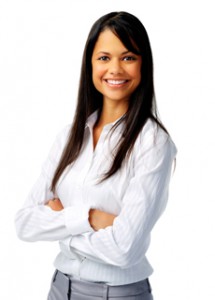 Personalized Care from Your Queens Dentist
Not only does Dr. Leibowitz take the time to get to know you on a personal level, he also takes a hands-on approach to every aspect of your dental care, even performing teeth cleanings himself instead of delegating the task to a hygienist. In compliance with American Dental Association guidelines, Dr. Leibowitz recommends that patients see him every six months for a professional dental cleaning and checkup.
What Happens at a Checkup
At your checkup, Dr. Leibowitz will perform an examination of your mouth to determine if any dental problems are present. He will gently probe your teeth with an instrument to detect areas of softness that may indicate decay. He will then visually inspect your gums and check them with a periodontal probe to determine if you have signs of gum disease. Dr. Leibowitz may also take digital X-rays to help with the diagnosis of cavities, tooth eruption problems, or jawbone issues. Screening for TMJ disorder and bruxism is another part of the dental examination, and Dr. Leibowitz will check your bite and look for signs of abnormal tooth wear to determine if these conditions are present. One of the most important components of your checkup is an oral cancer screening. Because patients have the best chances of survival when oral cancer is caught in its earliest stages, Dr. Leibowitz diligently screens patients at every checkup, examining the lips, mouth, throat, and neck for abnormal swellings, lumps, or sores. If abnormalities are found, he will refer you to a specialist for diagnosis and treatment.
Professional Teeth Cleaning
Bi-annual professional dental cleanings are a vital component to maintaining your oral health. Your cleaning will be performed by Dr. Leibowitz himself, which ensures he is with you throughout your appointment. This care will leave your mouth feeling fresh and clean, that's not the main objective of a cleaning. A professional dental cleaning ensures that the surfaces of your teeth are smooth and polished, which creates a less-than-ideal environment for plaque to collect. To accomplish this, Dr. Leibowitz will remove tartar from your teeth using a manual scaler or a gently vibrating ultrasonic scaling device. After all traces of tartar are removed, he will floss and polish your teeth. If you have early signs of gum disease, he will clean and polish the tooth surfaces below the gum line to help prevent bacteria accumulation in the periodontal pockets and to promote healing of infected tissue.