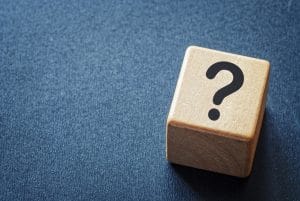 When a tooth has issues with the surfaces, or appears too large or is pointed, then we may offer contouring to correct the issue in one visit. But what if it isn't your teeth, what if instead your gums appear too large, or make your teeth look small or uneven? Then you may need to see your Astoria, NY, dentist about gum contouring!
Correcting Esthetic Issues
When we have excessive gum tissue, this could impact the appearance of our teeth. The gums actually frame our smile, so too much tissue on display when we smile could make teeth appear small or uneven. Instead of being self-conscious about this aspect of your smile, contact our team. Our contouring procedure can be completed in a single visit and helps correct these gingival issues.
The Contouring Process
To ensure treatment with precision and accuracy, we forgo the use of scalpels or sutures. Instead, we will use a special radiosurgery unit, which targets the excess tissues and allows us to remove them quickly and efficiently, with little to no bleeding and a significantly reduced risk of infection, swelling, or other complications. We then trim and sculpt your gum line to improve overall esthetics. Afterward, you will return home and be able to resume your normal daily activities after about a day of rest. If you have other issues with your smile, such as discoloration, misalignment, or misshapen teeth, we can then target these problems, again often in one visit, with procedures like bonding and contouring!
Better Periodontal Health is Possible!
Often, the gingival tissue swells as a result of poor periodontal health. Gingivitis and periodontal disease could cause welling, recession, soreness, redness, and bleeding. With deep cleanings, known as scaling and root planings, we can reverse gingivitis and help manage the early stages of periodontal disease to keep your smile healthy and whole. If we need to remove diseased tissues, we can do this as well with our contouring procedure. To keep your tissues free of inflammation and disease, be sure you brush and floss daily to remove food particles and reduce the severity of plaque buildup. Make an appointment every six months so we can remove all plaque with a detailed dental cleaning, and let us know if you experience any uncomfortable symptoms or changes in the tissue. If you have any questions about gum contouring, cosmetic dentistry, or periodontal health, then contact our team today.
Do You Have Questions About Cosmetic Dentistry?
We would love to help you start a new year with a new smile, and we have treatments to improve both your teeth and gums. For more information on our cosmetic treatment options, then schedule a consultation, call Jeffrey Leibowitz, DDS, in Astoria, NY, today at 718-728-8320.