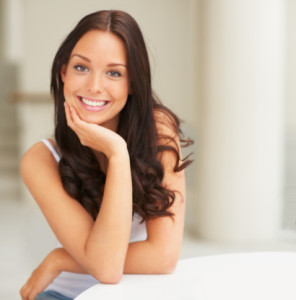 Help for a Gummy Smile
A beautiful smile hinges on more than just great teeth. Showing too much gum tissue can throw off the balance and symmetry of your smile, making your teeth appear shorter. Likewise, gum tissue that is uneven can make your teeth look uneven as well. To help eliminate excess gum tissue or reshape it to better frame your teeth, Dr. Leibowitz offers a safe, minimally-invasive procedure called gum contouring. Using advanced surgical equipment, your Astoria dentist can reveal the beautiful teeth that are hiding beneath your excessive gum display.
The Gum Contouring Procedure
Dr. Leibowitz can improve your smile line in just one appointment without the use of scalpels or sutures. Your Astoria cosmetic dentist will begin by marking the areas of gum tissue to be removed. Then, using a radiosurgery unit which precisely removes and seals off tissue without causing bleeding, he will artfully sculpt your gums, giving you a cosmetically-appealing gum line that enhances your smile. Unlike with traditional surgeries that involve cutting and stitching your gingival tissue, there will be no excessive swelling, and your recovery time will be minimal. You'll want to take it easy after your procedure, but you can return to your normal activities the very next day.