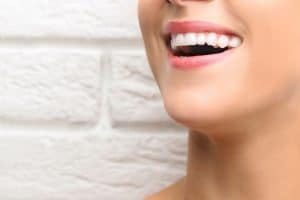 Did you know that your Astoria, NY, dentist can repair damaged teeth and even address issues with a tooth's shape and color in a single visit? With tooth bonding, we can use a lifelike and metal-free material to offer a complete restoration. When should you see your dentist for tooth bonding? What does treatment involve?
The Tooth Bonding Process
The material we use in this procedure is known as composite resin. We actually employ it in our lifelike tooth-colored fillings as well. The material is a unique blend of glass and acrylic, which means this metal-free material can be shaded to match the color of surrounding tooth structure and is safe for people of all ages. Treatment begins with the dentist removing any decay from the tooth in question, and then gently cleaning it and etching the surface. We prepare the bonding material and then apply it in several different layers. The etching helps keep it in place as we sculpt and mold the tooth. A curing light hardens the material and the final step involves polishing the tooth to ensure a more attractive appearance. The entire process only takes a single sitting to complete!
Cosmetic Restoration in One Visit
The procedure can be used to mask permanent teeth stains, which form beneath the enamel and could be difficult to remove with traditional teeth whitening options. Bonding simply covers the stains and brightens the teeth. We could also lengthen teeth that have been worn down due to bruxism, also known as teeth grinding. Our team could repair minor chips and cracks, and even help close unsightly gaps between your teeth. We can also offer restoration for minor cosmetic issues related to the shape of the tooth as well.
Dental Contouring
In the same visit, we could also contour your teeth. Dental contouring involves gently sanding and buffing away segments of outer structure to correct a number of different cosmetic issues. For example, we can correct teeth that appear overly large or pointed/sharp. Our team can remove any pits, grooves, or rough patches in the surface, and also address minor chips or reshape uneven teeth as well. The procedure also provides solution for minor overlaps as well. With these two cosmetic options, we have the ability to completely change your smile in a single sitting, so you leave after one visit with a stunning transformation you can't wait to show the world. If you have any questions about cosmetic dentistry, or if you would like to schedule a visit to learn more, then contact our team today.
Repairing Your Smile in One Visit
If you have questions about repairing damaged teeth or addressing esthetic issues, then you may need cosmetic dentistry. For more information on our cosmetic treatment options, then schedule a consultation, call Jeffrey Leibowitz, DDS, in Astoria, NY, today at 718-728-8320.