Conservative Cosmetic Fixes for Teeth Imperfections
Do you radiate confidence when you smile, or do you even smile at all? Dr. Leibowitz knows that discolored, crooked, or chipped teeth can undermine your self-confidence, and that's why he offers two minimally-invasive cosmetic procedures that will give you a reason to smile again: dental bonding and tooth contouring.
Dental Bonding
Also known as cosmetic bonding, dental bonding uses composite resin to cover and reshape teeth imperfections. Applied in liquid form, the resin material can cover discolorations, fill in surface cracks, close gaps, and change the shape and size of teeth.Once Dr. Leibowitz has artfully reshaped or covered flaws, he will harden the composite resin under a special light. After making any final adjustments, polishing the resin will ensure that your cosmetically-enhanced teeth achieve the same shiny appearance as your natural teeth, allowing them to blend in flawlessly for a natural-looking smile.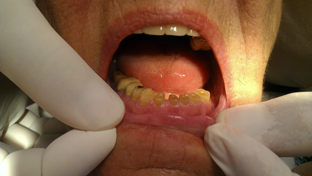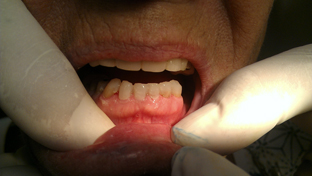 Worn teeth restored with bonding in one visit.
Tooth Contouring
Tooth contouring is a procedure in which small amounts of tooth enamel are gently buffed away to help reshape teeth. When teeth are worn flat due to aging, contouring can help restore a natural curve to the edges to make them look more youthful. Contouring can also be used to change the appearance of slightly crooked or overlapping teeth, thus achieving a straight smile that would take over a year with braces. Tooth contouring is often combined with bonding to help achieve optimal esthetic results.