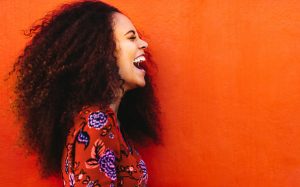 You know how teeth whitening improves your smile, but what about bonding and contouring? These two cosmetic treatments can not only improve the beauty of your smile, but may do so in just one visit. When should our Astoria, NY, residents see us for cosmetic treatment? How does bonding and contouring improve the color and shape of your teeth?
Dental Bonding
Dental bonding can be used to address a variety of different concerns. For example, we can repair minor chipped teeth, including damage that occurs following a dental emergency. The system enables us to mask the permanent teeth stains that form below the name, the kind that may not respond to most teeth whitening options. Our team can also close gaps between the teeth and lengthen worn down teeth as well. The treatment begins with preparation, as we remove any decay from the teeth and thoroughly clean them. We may also etch the surface to help the composite resin material stay in place as it cures. The composite resin we use in the procedure can be shaded to match the rest of the tooth and contains no metal. After we apply the material, we shape the tooth and cure it under a light. Finally, we polish the tooth, which ensures a more natural appearance, all in one visit!
Dental Contouring
Contouring takes an opposite approach. We don't add material to the tooth, instead we gently buff away outer tooth structure to reshape the tooth and offer cosmetic improvements. We may perform this procedure in the same visit as the treatment above. By buffing the tooth, we can reshape chipped or malformed teeth, correct overly pointed teeth, and address any unsightly pits or grooves in the tooth surface.
Benefits of Cosmetic Treatment
When we correct esthetic concerns, this helps patients feel more confident in their smile. In addition, some cosmetic issues could actually lead to more serious concerns unless treated. Misshapen teeth could impact bite balance, leading to an increased risk of teeth grinding in some cases. Chipped or worn-down teeth may be more likely to develop painful dental cavities unless treated. If you have issues with the shape of your tooth, or if you develop dental damage, then contact our team today. We would love to answer any questions you have about our cosmetic treatment options, and offer a personalized plan to help you enjoy a more attractive smile.
Do You Have Questions About Cosmetic Dentistry?
If you would like to see how bonding and contouring can improve your smile, please let us know. For more information on our approach to cosmetic dentistry and smile repair, or to schedule a consultation, call Jeffrey Leibowitz, DDS, in Astoria, NY, today at 718-728-8320.