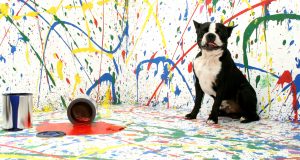 Astoria, NY, is always host to fun and interesting community events, and this weekend is no different! See what events you and your friends could attend. In addition, remember that we're always available with cosmetic treatments to help you enjoy a brighter smile, such as professional teeth whitening. Talk to us today to schedule a visit over the upcoming spring break!
Astoria Community Events
Sauced Cinemas: Enjoy Sauced Cinemas at The Astorian on 28-50 31st Street on March 17th from 6pm until 8pm. Admission is free and they will be screening The Princess Diaries. There will be a wide beer and food menu available, and people who attend in costume and bring memorabilia will get a prize. There will also drinking games and trivia, a great way to spend an evening!
Fertile Grounds New Works Showcase: The Green Space will host a Fertile Grounds New Works Showcase at 37-24 24th Street on Match 17th from 7pm until 8:30pm. Admission is $15. The evening will feature five to six dance makers presenting new works, as well as a post-performance discussion.
DeLucia Benson Dance and Six Degrees Dance: Valerie Green and Dance Entropy present a new works at the Green Space on 37-24 24th Street. The event lasts from March 15th through the 16th and admission is $17 to $22. DeLucia Benson Dance will be presenting a two new works, and Six Degrees Dance will unveil a still untitled work.
Paint Your Pet: On Saturday, March 16th you can paint your pet at The Paint Place on 31-21 31st Street. The event will be from 1pm until 3pm and costs $60, a price that includes all the supplies you will need. The event is for people ages 12 and up, and you will need to send a picture of your pet beforehand so they can pre-sketch your canvas in preparation.
Do You Want a Whiter Smile?
With our cosmetic whitening procedures, we can help you achieve a brighter smile. For more information on our cosmetic solutions, then schedule a consultation with us by calling Jeffrey Leibowitz, DDS, in Astoria, NY, today at 718-728-8320.