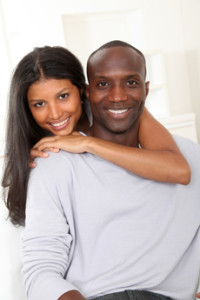 Creating Brilliant Smiles with Professional Teeth Whitening
Does your smile leave a lasting impression for all the wrong reasons? If your teeth are discolored, Dr. Leibowitz offers a solution that can help eliminate even the deepest tooth stains. Designed to whiten stains caused by dark foods and drinks, fluorosis, tooth trauma, and even tetracycline, take-home whitening kits from your Astoria cosmetic dentist can help you achieve a brighter smile than you ever thought possible.
At-Home Teeth Whitening with Ultradent
Your teeth whitening experience requires only one visit with Dr. Leibowitz to create custom whitening trays for your upper and lower teeth. Along with your trays, you will receive a professional-strength bleaching gel. You can either wear the gel-filled trays while you sleep or for a specific amount of time during the day. In as little as seven to ten days, the strong peroxide formula will penetrate both the enamel and dentin, dramatically brightening your teeth without damaging tooth structure.
Taking Care of Your White Smile
While teeth whitening is not permanent, you can take measures to help keep your brilliant new smile from fading. Good oral hygiene is key, as is avoiding tobacco products and dark substances that are known to stain teeth. You can use your whitening trays for a touch-up treatment any time you notice signs of discoloration beginning to form. With proper maintenance, your whitening results can last a few years without the need for another full whitening treatment.