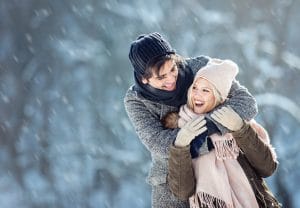 Now that we're in the holiday season, there will be plenty of celebrations and events taking place in the next few weeks. If you want to show up at these events with a brighter smile, then you may benefit from our cosmetic dental treatments. How do we help our Astoria, NY, patients enjoy a brighter smile?
Our At-Home Teeth Whitening System
For most teeth stains, we offer a solution with our at-home whitening system. We begin by taking impressions to create a custom set of whitening trays. These plastic trays will fit comfortably and be worn daily for between 30 and 45 minutes. We also prescribe a bleaching gel, which will be placed into the trays when worn. Over a period of one to two weeks, some patients may obtain a smile brightened by multiple shades.
However, should you have intrinsic stains, also known as permanent discoloration, we may need to mask the stains. By placing a custom -made veneer or using dental bonding, we can cover these stains and improve the shade and appearance of the smile. With these options, we can help your smile look its best before your next holiday event.
Keeping Your Teeth Bright
After your treatment, you'll be eager to show off your smile. In order to ensure your teeth remain bright for longer periods, then we suggest routine homecare. Brushing your teeth twice daily and flossing before bed help prevent serious plaque buildup, which allows teeth to stay bright. We also suggest cutting back on sugary foods and drinks, as well as beverages containing dark pigments (such as soda, coffee, red wine, and tea). You should also make time to see us every six months for a checkup and cleaning, which also helps you maintain a brighter smile, while also protecting the health of your teeth and gums. If you have any questions, then contact our team today.
Interested in Teeth Whitening?
Do you want a brighter smile? We can help with our cosmetic treatment options. For more information, schedule a consultation with us by calling Jeffrey Leibowitz, DDS, in Astoria, NY, today at 718-728-8320.