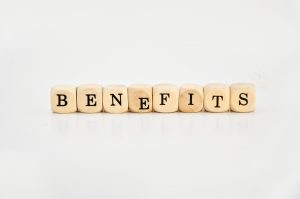 As we get closer to the holidays, our schedules will be become pretty hectic. We want to remind our Astoria, NY, patients that scheduling a visit now means a chance to your use your 2018 dental insurance benefits before they expire! You still have time to greet 2019 with an improved smile.
Using Your Dental Insurance Benefits
For those with dental insurance, their 2018 benefits will expire at the end of 2018. Likewise, people with a flex spending account will lose the money they've earned for this year once December ends. Instead of letting the benefits and funds you've earned vanish unused, we suggest scheduling a visit.
Checkups, Cleanings, and Beyond
We will begin with a checkup and cleaning. The checkup allows us to employ advanced technology, such as digital x-rays, to obtain a clear picture of your current oral health. We identify the issues that require treatment and offer solutions to prevent them from becoming serious complications down the road. We will also perform a cleaning, in which we remove plaque buildup to safeguard the smile against cavities and periodontal disease. Following your initial visit, we can create a personalized treatment plan to address your smile issues before the year ends.
Your 2019 Treatment Plan
Should you require treatment beyond the end of the year, don't worry! We can resume treatments once your new benefits become available. In addition to general procedures, we also have an array of cosmetic treatments, as well as lifelike restorations and even natural looking tooth replacement options. Whether you need minor smile improvement or require in-depth restorative treatment and prosthetics, we can help you start the New Year with a brand-new smile. If you have any questions or concerns, then contact our team today. We're ready to help you enjoy a healthier smile (and help you with your insurance questions).
Ready to Schedule a Visit?
With a comprehensive approach to dentistry, we're ready to help you enjoy a healthier smile. For more information about our treatment options, schedule a consultation with us by calling Jeffrey Leibowitz, DDS, in Astoria, NY, today at 718-728-8320.