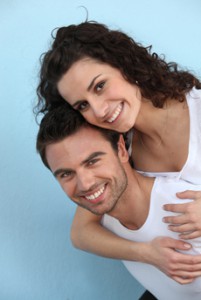 Providing Healthy and Beautiful Smiles in Astoria, Queens
Dr. Jeffrey Leibowitz offers the most advanced technologies and procedures in dentistry combined with warm, personalized care that makes you feel special. While his top priority is making sure that your teeth look, feel, and function at their best, Dr. Leibowitz cares about how you feel about your smile as well. That's why he offers cosmetic procedures to help improve the appearance of smiles that are less than perfect, helping you radiate more confidence. With Dr. Leibowitz, comprehensive dental care, including preventive, restorative, prosthetic, and cosmetic dentistry, is available in one convenient location. Most importantly, all services are provided by one doctor that you know and trust.
Complete Dental Care in NYC
Dr. Leibowitz can handle all of your oral health care needs under one roof. Preventive care, such as checkups and cleanings, offers protection against oral health problems. Restorative services, including fillings, crowns, and root canal therapy, can help save teeth weakened by decay or injury. If you lose teeth, Dr. Leibowitz can restore tooth function and confidence with prosthetic tooth replacements. To improve the esthetics of your smile, you can choose from a variety of cosmetic dental services including cosmetic bonding and porcelain veneers that can be performed in just one or two office visits. Take a look at our website to learn about the comprehensive dental services that we provide.