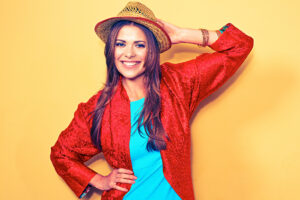 Is one of your new years resolutions centered around your oral health? Take the time this January to schedule a routine dental cleaning and examination so that you have a solid foundation to improve your smile through 2023. A healthy mouth starts with accurate knowledge of any possible issues so that you have the tools to fight anything that is thrown at you.
Patients can allow time to slip away from them when scheduling their twice-a-year dental checkups and we here at Leibowitz Dental in Astoria, NY know how hectic the holidays can be. Take advantage of the change in the calendar by setting yourself up for oral health success. If it has been a while since your last visit, do not be discouraged. Your wellness exam can serve as a solid foundation for renewing the vigor or your bite. Look and feel your best with a strong smile!
Set A Strict Dental Schedule
One common misstep in the oral health of everyday patients is a lack of regular routine checkups. A consistent view on the developments of the mouth can help prevent serious concerns from taking hold.
For instance, periodontal disease is the infection and inflammation of the gum tissue. When this condition begins, it starts as a milder form of aggravation known as gingivitis. If you are able to visit your dental health professional, you can get the necessary tools to stop its progression in its tracks. If not, you might believe that any redness or swelling is due to overly firm brushing that is pushing back the gumline. This can allow the infection to spread without treatment, so do not ignore your periodontal concerns. We offer the contouring of this tissue if you are not content with the appearance of your gums!
A Foundation For Future Visits
A routine cleaning and examination can also serve as a helpful way to start an oral health journey. You may be looking at the possibility of cosmetic enhancements such as porcelain veneers or a speedy whitening. The first step in this process is a consultation to determine the best course of action to help you reach your goals.
Restorative dentistry can also start with a cleaning and examination as well. If you have concerns or questions about the strength of your enamel, come in for the views of a trained oral health care professional. Our daily oral health regimen is a necessary part of keeping your mouth healthy, but it is not enough on its own!
A Sturdy Smile In Astoria, NY
A routine cleaning and examination can be just what you need to start 2023 off right. Take care of your smile with an appointment with Jeffrey Leibowitz, DDS in Astoria, NY by calling 718-728-8320. Discover how we imrove smiles right over the river in Queens!