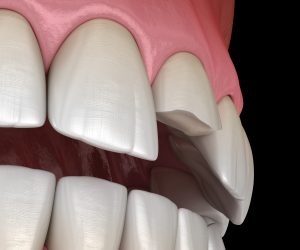 Cosmetic dentistry is about more than just brightening teeth and removing stains. In fact, with dental bonding and cosmetic contouring, your Astoria, NY, dentist can correct a wide array of common esthetic issues in only one visit! In today's blog, we're going to explain exactly how these treatments improve your smile's beauty.
Dental Bonding
The bonding procedure means that we use a unique and metal-free material, the same used in our tooth-colored fillings, to repair the tooth. We begin by administering a numbing agent and then removing any decay from the teeth. We may gently etch the surfaces before we apply the bonding materials to the tooth. The composite resin material can be shaded to blend with your teeth, and is applied in several layers. As we sculpt the tooth and shape it, we cure the composite resin under a light. Finally, we polish it for a more lifelike appearance.
We could employ the composite resin material to help mask permanent teeth stains, the kind that could be difficult to remove with teeth whitening strips. Our team could also help with minor chips and cracks, or provide length for teeth worn down by teeth grinding. We can help fill gaps or black triangle spaces between the teeth too. Placement has been shown to reshape malformed teeth as well.
Contouring Your Smile
We could also contour the teeth in the same visit. With this treatment, we take a very different approach. We don't need to add material to the tooth at all. Instead, we gently sand and buff away small portions of outer structure to correct esthetic issues. For example, we can reshape pointed, dull, or overly large teeth. We correct malformed ones too, and address very minor chips. The procedure could also help remove any rough patches, jagged edges, pits, or grooves in the outer surfaces too.
Whitening Beforehand
Before we administer these treatments, we could also use our professional whitening strips to brighten the teeth and ensure your improvements match your brightest possible smile. We could also combine this treatment with porcelain veneers and other esthetic treatments for a smile makeover. If you have any questions about how we plan your cosmetic repair and what procedures could help your smile, then please contact our team today. We would love to work with you and help you obtain stunning results, often in as little as one to two visits.
Do You Have Questions About Cosmetic Treatment?
We want to help offer a means of masking stains and transforming minor damage in only one visit. To learn more about how our team helps transform the beauty of your smile, then schedule a consultation by calling Jeffrey Leibowitz, DDS, in Astoria, NY, today at 718-728-8320.