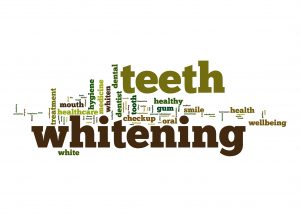 When you have stained teeth, this could cause embarrassment and even impact how comfortable you feel during social interactions. Fortunately, your Astoria, NY, dentist knows how to use a custom set of trays and a bleaching gel to break up stains and brighten teeth by several shades. In today's blog, we're going to explain how our trays and gel remove minor and major cases of discoloration.
The Factors Behind Your Teeth Stains
What causes unsightly stains to form on our teeth? For some, the issue could be the result of smoking cigarettes and using other tobacco products. Beverages with tannins and dark pigments, such as coffee, soda, tea, and red wine could discolor your teeth as well. When we don't brush and floss properly or we consume foods rich in sugar and starchy, this could promote plaque buildup. Not only does plaque increase the risk of tooth decay and gum disease, but the buildup could also discolor your smile as well. As part of your treatment, we will carefully examine your smile to identify the factors behind your discoloration, and choose the most appropriate treatment option to remove them!
Creating Trays
With our home-based option, we begin with an initial exam. We want to make sure our trays and gel are right for you. If so, we take detailed measurements and digital impressions, which we use in a dental lab to create a set of plastic trays. We then send you home with these trays, and a prescription-strength bleaching gel.
Treatment at Home
At home, you will fill the trays with gel and wear them for about 30 to 45 minutes a day, over a period of a week to ten days. The exact time will depend on the cause and extent of your discoloration. For many, teeth could be brightened by several shades! Afterward, you can keep the trays and leftover gel for touch-ups as needed. The trays help ensure the gel is evenly spread across your teeth, and help prevent saliva from diluting your gel. The treatment is also designed to limit the risk of tooth sensitivity.
Keeping Teeth Bright
What can be done to help keep your new results strong? Well, try to drink more water in lieu of sodas and other staining beverages. Eat healthier foods, and fewer items with sugar. Brush and floss daily, and also make time for a dental cleaning every six months too, as this removes all plaque and tartar buildup.
Do You Have Questions About Cosmetic Dentistry?
We want to help you maintain bright and stain-free smiles with our cosmetic treatment options. To learn more about how we mask or remove discoloration, then schedule a consultation by calling Jeffrey Leibowitz, DDS, in Astoria, NY, today at 718-728-8320.