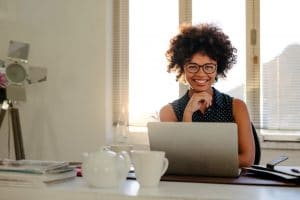 It is now officially eight months into the Coronavirus Pandemic and the holidays are just around the corner. Between rising cases and family gatherings, many individuals still do not feel quite safe enough to resume regular activities such as attending dental examinations and cleanings. While this may be the case, your Astoria, NY dentist at Jeffrey Leibowitz, DDS wants to remind you of the importance in not skipping preventive visits, and how doing so could be detrimental to your smile's strength and health.
Identifying Concerns
When you attend your scheduled preventive visit, your dentist will visit with you regarding what you have been experiencing as far as your oral health goes. If you are experiencing any pain, discomfort, or sensitivity, the dentist will be able to look at those concerns and help address them. In addition to this, we will carefully examine your grin for points of concern such as cavities, plaque buildup, chips, or even cracks. We will also investigate for any abnormalities that may be a concern, such as the development of any rough patches or discoloration, swelling, and more.
Additionally, it is recommended that everyone attend a checkup at least once every six months to make sure your teeth are healthy and on track for life-long health. If you attend your appointment regularly, you are decreasing your risk of developing major dental concerns, as it gives the provider an opportunity to monitor your teeth for any concerns, making keeping your smile at its best much easier. Contact our office today to schedule your next checkup.
Prevention of Disease
In addition to your examination, your dentist will provide a thorough cleaning to address any plaque buildup or other microorganisms present. If allowed to persist, plaque will continue to grow and calcify into tartar, making it even more difficult to remove while also housing bacteria and other threats to your grin. This can cause bad breath, gum disease and even tooth decay. By attending your scheduled cleaning, you are minimizing your risk for infection and thus preserving your smile for the long run.
A Healthy Appearance
Routine preventive care such a brushing and flossing are an excellent first step toward a lifelong smile, but cleanings and checkups are necessary to make that goal a true reality. Your oral health is something you should prioritize, and recognizing that our daily routines actually have an impact on its health is crucial for its safety. For more information about the checkup process, contact our team today.
Set Up Your Visit
Your smile is our top concern, and attending scheduled preventive visits is necessary to keep it safe. Contact Jeffrey Leibowitz, DDS in Astoria, NY by calling 718-728-8320 to schedule your next appointment with our team.