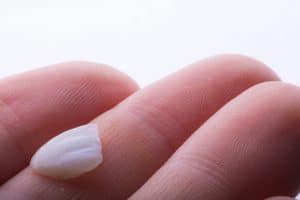 Have you developed unsightly teeth stains, or do you have issues with the position or shape of one or more of your teeth? If so, then you may feel embarrassed about these common smile flaws. Fortunately, your Astoria, NY, dentist knows how to correct multiple esthetic issues in as little as two visits with one or more custom-made porcelain veneers.
The Benefits Veneers Offer
A veneer is a type of restoration, made from porcelain, which is often used to create crowns, inlays, and onlays. However, this restoration is very thin and placed onto the front of a tooth, covering the sides and all visible portions. As a result, we can instantly mask permanent teeth stains that may not respond to teeth whitening treatments, and also reshape malformed or damaged teeth, including those suffering from minor cracks and chips. We also add length to those worn down due to teeth grinding. Placement could be used to also correct the appearance of the smile's alignment, providing an alternative to braces for people with minor dental misalignment. The material used is translucent like tooth enamel, and contains stain-resistant materials. We can shade it to blend with the smile as well.
Placing a Custom Cosmetic Restoration
We first start by making room for one, which involves removing a thin layer of structure from the outer enamel of the tooth. We then take a series of detailed impressions and measurements of the prepped tooth, using them to design and fabricate the restoration. When we complete it, you return for a second visit so we can make any minor adjustments needed and place the veneer with a powerful bonding agent. In just two visits, we completely change the look of your smile.
Preserving Your New Smile
The teeth we attach your restorations to will still be vulnerable to issues like tooth decay, infection, and gum disease. To preserve the tooth and keep your smile whole, and to ensure your veneers stay in place for many years to come, you should maintain regular care at home. We suggest brushing and flossing your teeth daily, and also making time to see us for a checkup and cleaning too. A checkup allows us to keep an eye on your teeth, and a cleaning means we can remove all plaque and tartar. If you have any questions about improving smile beauty, contact our team today.
Do You Have Questions About Our Custom Restorations?
We want to use our lifelike treatment options to help return smiles to optimal beauty, and also offer improved function and health as well. To learn more about our cosmetic treatment options, then schedule a consultation by calling Jeffrey Leibowitz, DDS, in Astoria, NY, today at 718-728-8320.