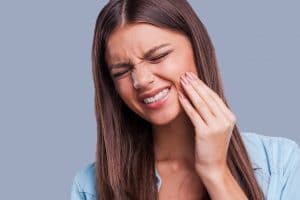 No one enjoys a toothache, but they are more than just a minor irritation. In fact, this could mean you have a serious oral health issue that needs attention. Fortunately, your Astoria, NY, dentist can provide emergency treatment for people with damaged or aching teeth. Which is why we want you to tell us if you have pain in your smile! In today's blog, we're looking at how we address toothaches.
What Does a Toothache Tell Us?
A toothache could tell us a number of different things. For example, a minor ache that passes after a few hours could indicate sinus infections, allergy issues, or be the result of changes in elevation, such as riding in an airplane or visiting a mountain location. However, pain that does not subside after a few hours and instead grows worse, could indicate the presence of an advanced cavity or possibly the early stages of an infected tooth. When this happens, contact our team right away!
Our Emergency Treatments
Emergency dentistry means treating pain or injury related to your teeth and oral structures. We're still offering emergency treatment, so call our team to schedule an appointment when you suffer from pain in your smile. Using advanced technology, we will carefully examine your smile to identify the causes of your pain, and create a personalized treatment plan to alleviate discomfort, often in as little as one visit. For example, dental bonding can repair minor damage, and a lifelike composite resin filling will address most cavities. We also have natural-looking and durable dental crowns as well. When you come to our office, we will take steps to protect your health, such as making sure you don't share the waiting the room, having our staff wear PPE, and cleaning and disinfecting commonly touched surfaces in between each visit.
Protecting Your Smile at Home
To lower your risk of developing cavities and infection, you need to care for your smile daily from home. Start each day by brushing your teeth for two minutes, and do the same before going to bed at night. Use a fluoride toothpaste, as this helps strengthen outer enamel. Before bed each night, floss thoroughly to remove the food particles a toothbrush alone cannot reach. These steps help reduce plaque buildup, protecting your smiles from enamel erosion and gum inflammation. Try to cut back on sugary foods and drinks, which feed harmful oral bacteria. If you have any questions about toothaches or if you think you need emergency treatment, then contact our team today.
Do You Have Questions About Emergency Dental Care?
Our team is here to help with non-essential treatments and emergency dental care too. To learn more about improving the health and function of your smile, then schedule a consultation by calling Jeffrey Leibowitz, DDS, in Astoria, NY, today at 718-728-8320.