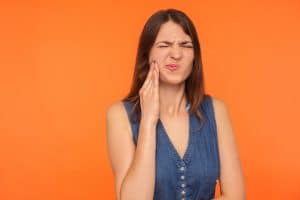 A dental emergency is never planned, and often, they don't happen during regular business hours. But treating an emergency situation is crucial for preventing serious pain, or dental complications such as tooth decay or dental infection. In today's blog, your Astoria, NY, dentist talks about how we treat the unexpected with emergency dentistry.
Common Emergency Situations
If you experience toothaches that don't pass after a few hours but only seem to grow worse, this could mean you have an advanced cavity or possibly an infection that needs immediate attention. A cracked or chipped tooth also needs to be treated quickly to avoid the onset of decay or infection. Other emergency situations include loose or lost dental restorations, like fillings or crowns. A loose or knocked-out tooth is also an example of an emergency scenario that needs immediate attention.
Setting Up Your Next Appointment
When you sustain an injury or have pain in your tooth, then give our office a call. We will schedule a time to see as soon as possible so we can offer treatment. To protect your health and safety, our team will be wearing PPE, and we will maintain social distancing by keeping the waiting room empty. We also clean and disinfect surfaces throughout the office regularly. To restore your smile, we may use custom-made crowns, dental bonding, or other lifelike repair options.
Easing Your Initial Discomfort
If you have pain in your smile, gently floss on either side of the aching tooth, and then rinse with warm water. Take an over-the-counter pain reliever and see us as soon as possible.
Should a crown or filling come loose, then rinse with warm water and avoid sugary foods or drinks, or hot or cold items, as the exposed tooth will be quite sensitive. You can take a pain reliever if you encounter discomfort, and see us right away.
If a tooth is damaged, rinse with warm water and use a washcloth or gauze to control any bleeding. A cold compress or ice pack against the side of the face reduces swelling, too. Bring any pieces of the tooth with you that you can recover, and take a pain reliever as needed.
If a tooth is knocked-out, then pick it up by the crown, never touch the roots. Place it in a glass of milk or salt water and bring it to the office with you. Stem any bleeding with a washcloth, and use a cold compress or ice pack to control swelling.
Do You Have Questions About Repairing Your Smile?
With emergency dental care, our team is ready to offer relief when you suffer an injury to your smile. To learn more about restoring the health, beauty, and function of your smile, then schedule a consultation by calling Jeffrey Leibowitz, DDS, in Astoria, NY, today at 718-728-8320.