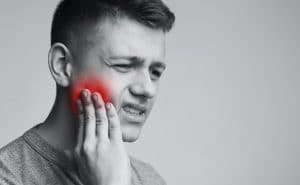 Do you have an ache in your tooth that seems to grow worse each day? Do you have persistent tooth sensitivity that hasn't abated, even as the weather has warmed? Then your dental pain could be a potential dental emergency, such as a cavity or infection. In today's blog, your Astoria, NY, dentist looks at how we identify and treat dental emergencies.
Our Approach to Emergency Dentistry
We consider any damage to the teeth or gums that isn't life threatening to be a dental emergency. At the moment, we're limiting treatment to emergency care only to help slow the spread of COVID-19 in our city. When you arrive at our office, you will find you have the waiting room to yourself, and we will have removed magazines and other commonly touched items. In between each visit, we will clean and disinfect surfaces. Our team will also wear PPE, such as masks and gloves. Our team is ready to help you enjoy better oral health, and avoid serious complications!
Common Scenarios
What are examples of a dental emergency? Well, toothaches or persistent sensitivity could be a sign of a cavity or a dental infection, which means we want to see you and offer treatment. A damaged tooth, such as one with chips and cracks, could also require attention. We're experienced in treating loose and knocked-out teeth, and replacing loose or lost dental restorations, such as fillings and crowns. When you experience discomfort, floss on either side of your tooth and rinse with warm water. If this fails to address the issue, then contact our team for treatment. If you have a damaged tooth, stem the bleeding with a washcloth and use a cold compress or ice pack to the side of the face to reduce swelling. Bring any lost pieces of the tooth with you that you can recover. If a tooth is knocked out, pick it up by the crown, never touch the root, and place it in a glass of milk or salt water. Bring it with you to the office! You can also take an over-the-counter pain reliever to ease discomfort!
Repairing and Restoring Your Smile
For cavities, we could create and place a custom filling made from a lifelike and metal-free composite resin. If you have an infection, a root canal will allow us to remove the infected tissues, and we'll cap the tooth with a natural-looking crown. For damage, dental bonding or a crown could enable our team to restore the tooth to optimal health, function, and beauty.
Do You Have Questions About Emergency Dentistry?
We would like to help people in our community obtain treatment for any potential dental emergencies. To learn more about addressing common dental emergencies, then schedule a consultation, call Jeffrey Leibowitz, DDS, in Astoria, NY, today at 718-728-8320.