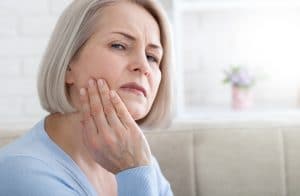 We're still here to help residents of Astoria, NY, and surrounding communities who find themselves faced with a dental emergency. We don't want injuries or advanced decay to lead to discomfort or even a lost tooth. In today's blog, we're going to talk about what you can do to manage your initial discomfort, and how we repair smiles in need of emergency treatment.
Offering Emergency Treatment
We're limiting our treatments to emergencies for the time being to limit the spread of COVID-19. But, if you find yourself faced with a dental emergency, we urge you to contact our team for treatment! We consider a dental emergency any pain or discomfort related to your teeth, gums, and oral structures that isn't potentially life threatening. Should you encounter a life-threatening injury, of course call 911. Otherwise, call us and we will schedule a time to see you quickly. When you arrive, we will make sure you do not share the waiting room with other patients, and that all commonly touched surfaces have been cleaned and disinfected in between each visit. We will follow strict protocols to ensure the health and safety of our patients and our team members!
Common Scenarios
Common dental emergencies include chipped or cracked teeth, severe pain due to advanced tooth decay or infection, objects caught between the teeth, loose or knocked-out teeth, and of course, loose or missing dental restorations. When you experience discomfort, or have an injured tooth, we suggest rinsing your mouth with warm water. You can control any bleeding with a washcloth or piece of gauze, and a cold compress against the face could reduce facial swelling. If you chip a tooth, try to bring any stray pieces with you wrapped in tissue. If you knock a tooth out completely, place it in a glass of milk or salt water and bring it with you. Be sure you don't touch the roots though! To ease discomfort, feel free to take an over-the-counter pain reliever.
Treating Your Smile
For minor damage, we may use dental bonding, which provides a lifelike restoration using composite resin in a single visit. For more substantial damage, or advanced cases of decay or infection, we could perform a root canal to remove any infected tissues, and then cap the tooth with a natural-looking dental crown. We want to make sure your smile looks natural, and that your repairs are strong and durable. If you have any questions, then contact our team today.
Do You Have Questions About Addressing Dental Emergencies?
Our team wants you to know that if you encounter serious discomfort or an injured tooth, we're here to help. To learn more about addressing dental damage and other concerns, then schedule a consultation, call Jeffrey Leibowitz, DDS, in Astoria, NY, today at 718-728-8320.