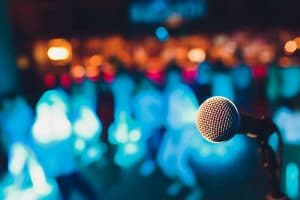 The Astoria, NY, community will be hosting plenty of fun and exciting fall activities for you and your family to enjoy. In today's blog, we're going to look at four upcoming events so you can plan your weekend fun. We also want to remind our patients that we're here to help them enjoy a healthier smile, one they'll be happy to show off at the next community event.
Fun Weekend Events
I Love the 90s: The Schomburg Center for Research in Black Culture will be hosting a special "I Love The 90s" edition of their First Fridays event on 515 Malcolm X Boulevard on Saturday, October 5th from 6pm until 10pm. The event is for people ages 21 and up and you're encouraged to wear your best 90s gear. There will be vendors, pop-up displays, and more!
Improv Crash Course: Have you ever wanted to try an improv comedy class? On Sunday, October 6th from noon until 2pm, you can enjoy a fun crash course taught by Brittany Brave, an alum of UCB, iO, and The Second City. Beginners and experienced improvers are welcome! The event is designed to be challenging and fun!
Nerd is the New Black: QED Astoria will be hosting Nerd is The New Black on Saturday, October 5th from 7:30pm until 9pm. Hosted by Charles McBee, this event features some of the funniest comedians from Netflix, MTV, and Comedy Central. The evening takes place at 17-16 23rd Avenue.
Drink N' Draw: Astoria Drink N' Draw will take place at QED on Friday, October 4th from 9pm until 11:30pm. Whether you're an artist or looking to try something new, you can stop in and figure draw a live model! Bring friends or family, each event has a different theme and model. You can bring your own materials, or purchase them at the event. Tickets are $10 in advance and $12 at the door.
Talk to Our Team Today
We would love to see you and help you enjoy a healthy smile that looks beautiful. For more information on our cosmetic treatment options, then schedule a consultation, call Jeffrey Leibowitz, DDS, in Astoria, NY, today at 718-728-8320.