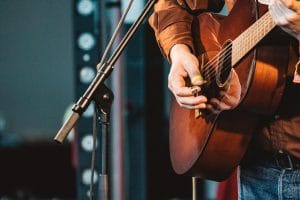 We're going to talk about four fun events happening this weekend and next week in Astoria, NY. If you would like to attend upcoming events with a brighter smile, then consider scheduling a visit with your Astoria, NY, dentist. Our cosmetic dental treatments can help brighten your teeth and address issues with your smile's alignment!
Upcoming Community Events
Free Concerts: The Kupferberg Center for the Arts will be hosting free concerts on Tuesdays from now through August 27th at 7pm. The shows will take place at Gantry Plaza State Park on 4-09 47th Road. Next Tuesday will feature 123 Andres, a high-energy children's music performer and Grammy winner. A great performance for your entire family to enjoy, and an excellent way to end the summer!
Adult Spelling Bee: Just because you're an adult doesn't mean you can't show of your spelling abilities. At QED on 27-16 23rd Avenue, you can take part in, or just watch, an adult spelling bee! The event takes place on August 26th from 8pm until 10pm. Admission is $5 and it costs $10 to compete. There will be a cash prize and other awards donated by local businesses. Test your spelling skills and show the world you still got it!
Classical Indian Dance Lessons: On August 25th Summer Sundays at Hunter's Point Park will feature free classical Indian dance lessons. The lessons are from 1pm until 2pm at Hunter's Point Park South on 50 Avenue and Center Boulevard. The event is hosted by the Queensboro Dance Festival. Fun for people of all ages, you can learn a new dance and meet some new friends!
Attack the Block: Disreputable Cinema will be screening the 2011 Sci-Fi classic, Attack the Block, at the Museum of the Moving Image, located on 36-01 35th Avenue. The screening will take place on August 31st from 7pm until 9pm. Admission is $11 to $15. Enjoy this fun film that features performances from future stars of the new Star Wars films and Doctor Who.
Do You Want a Stunning New Smile?
Our team can improve your smile's health and beauty with cosmetic dental care. For more information on our cosmetic treatment options, then schedule a consultation, call Jeffrey Leibowitz, DDS, in Astoria, NY, today at 718-728-8320.