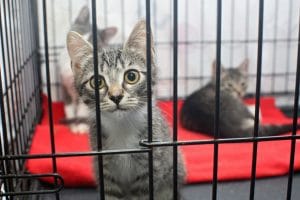 Once again, we would like to talk about events taking place this weekend in Astoria, NY. From adoption events to art exhibits, there is plenty of fun for you and your friends to take part in. In addition, don't forget that with cosmetic dental care, we have the ability to help you enjoy a brighter, more attractive smile before the next big event.
Community Events
LIC Arts Open: LIC Arts Open will be presenting a Summer Exhibition curated by Richard Mazda from now through July 26th at the LIC Arts Open Gallery on 30-30 47th Street. The gallery will open each day from 9am until 9pm, 7 days a week. Admission is free and the exhibit features photographs, paintings, sculptures, installations, and more from over 50 different artists.
Cat Adoption Event: On July 13th you can meet an author and adopt a new friend! The Astoria Bookshop, located on 31-29 31st Street, will feature a reading by Peggy Gavan from her book The Cat Men of Gotham: Tales of Feline Friendships in Old New York. The event will last from 1pm until 4:30pm. Astoria Cat Rescue will also be on hand with some animals available for adoption.
Free Event Celebrating LGBTQ Activism in Queens: The Albatross Bar (located on 36-19 24th Street) and the Greater Astoria Historical Society will have an event on history and community regarding LGBTQ activism and experience in the Queens area. The event is on July 13th from 6pm until 8pm and admission is free. There will be cocktails, raffles, discussions, and an after show.
Latin/Caribbean Silent Disco: Quiet Events is organizing a $5 Latin/Caribbean Silent Disco at Katch Astoria on 31-19 Newtown Avenue from 10pm July 13th though 3am on July 14th. With a set of headphones, you can choose from 3 live DJs, enjoy free dance lessons, drink specials, and more.
Talk to Your Dentist Today
We can make sure your smile looks its best just in time for your next big community event. For more information on cosmetic dentistry, or to schedule a consultation, call Jeffrey Leibowitz, DDS, in Astoria, NY, today at 718-728-8320.