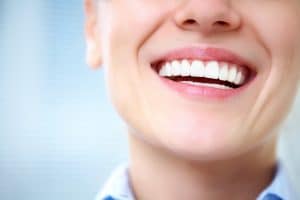 In some cases, the results from cosmetic treatments are not permanent. For example, following whitening stains will eventually reappear on your smile.  But what if we had a cosmetic treatment option that offered a more permanent solution to many esthetic issues? With porcelain veneers, we have a strong and long-lasting solution to everything from stains to misshapen teeth. When should you see your Astoria, NY, dentist about them?
What are Porcelain Veneers?

Veneers are very thin shells of porcelain that we place over the front of the teeth, covering the visible portions completely. Which means once in place, they can completely transform a tooth's color and shape. Each one is custom-made specifically for your smile. We begin by removing a thin layer of enamel and taking detailed impressions of your teeth. We then create the your restorations based on the impressions and measurements we take of your smile. The porcelain material we use can be shaded to match the color of surrounding teeth, and also mimics the translucent appearance of tooth enamel, which means your new restoration looks very lifelike.
How Do I Keep Them Bright?
While porcelain contains stain-resistant properties, ensuring they stay bright means routine care, the kind you would perform for your other natural teeth. Routine brushing and flossing, which removes food particles and controls plaque buildup, helps fight discoloration and oral health issues that could threaten the tooth the restorations are attached too. You also need to schedule a visit to see us every six months for a checkup and cleaning, which also ensures a healthier smile and brighter restorations.
What Permanent Improvements Do They Offer?
Placement only takes two visits to complete, and enables our team to repair minor damage, such as cracks or chips. We can lengthen worn down teeth and close embarrassing gaps between the teeth. If you have permanent discoloration, which forms beneath the enamel and may be difficult to remove with teeth whitening, we can mask discoloration. We also use them to correct the appearance of minor misalignment, offering our patients a more attractive smile without the use of orthodontics. We can reshape malformed teeth as well. We may employ multiple restorations or combine them with dental bonding, to offer our patients a smile makeover. If you have any questions or concerns about our lifelike veneers, or if you think your smile could benefit from them, then schedule a cosmetic consultation today. We're here to address any questions or concerns you may have about our cosmetic treatment options.
Ready for a Transformed Smile?
With veneers, we have a strong, beautiful, and yes, long-lasting solution to common cosmetic problems. For more information on our cosmetic restoration options or our custom-made dental restorations, then schedule a consultation with us by calling Jeffrey Leibowitz, DDS, in Astoria, NY, today at 718-728-8320.