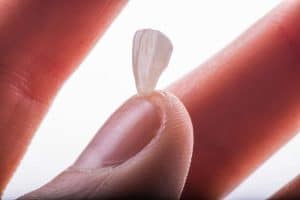 We have a number of treatment options designed to improve smile beauty and help you enjoy better oral health. However, we have one unique cosmetic treatment meant to completely transform a smile, often in just two visits. In today's blog, let's look at how your Astoria, NY, dentist improves smile beauty using our custom-made porcelain veneers.
What Benefits Will These Restorations Offer?
A veneer doesn't require the same level of tooth structure loss as a crown. Instead, we simply remove a thin layer to make room for them. The completed restoration covers the front and sides of the tooth, which means as soon as we place them, they change the color and shape of the tooth, transforming your smile in just two visits. We've used them to mask permanent teeth stains, which form below the enamel and may not be easily removed with teeth whitening. We also address minor damage, such as cracks, chips, and worn-down enamel. We help close gaps between teeth and even offer an alternative to braces, correcting the appearance of minor misalignment for some patients.
Creating and Placing Your Veneers
As we mentioned above, we first remove a thin layer of enamel. Next, we make a series of digital impressions using intraoral cameras, which we employ to create a 3D model. The model enables us to design your restoration with precision and accuracy. Once completed, you return for a second visit so we can attach them with a powerful bonding agent. From there, routine care can help preserve your new restoration and keep your smile bright, such as brushing and flossing at home and regular checkups and cleanings every six months at our office. With regular care, you can help your restorations last for many years to come.
Combining Them With Whitening and Bonding
Prior to creating them, we may administer our professional teeth whitening treatment to remove stains and match your veneers to your brightest possible smile. We may also use dental bonding for the rear and side teeth, reserving your veneers for the front facing ones. This provides a more cost-effective means of transforming smiles for some patients. If you have any questions about creating and placing them, or if you would like to learn more about them or any of our other cosmetic treatment options, then contact our team today. Let's work together to help you obtain a beautiful new smile!
Do You Have Questions About Cosmetic Dentistry?
We want to help you enjoy a brighter smile with cosmetic care and other treatment options. For more information on our lifelike restorations, or our teeth whitening and dental bonding procedures, then schedule a consultation with us by calling Jeffrey Leibowitz, DDS, in Astoria, NY, today at 718-728-8320.