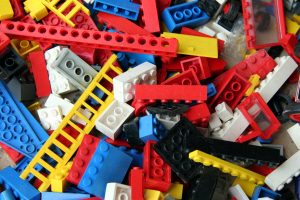 Astoria, NY, is a wonderful community, and one we're proud to serve! Throughout the month of April, several fun events will be taking place, many of which will be great for your entire family to attend. In today's blog, we're going to look at community events. We also want to remind you to be sure to undergo your regular checkups and cleanings, so your smile is healthy and bright before you attend your next event.
Community Events
STEM LEGO Classes: Snapology will be hosting a STEM LEGO class at OKABALOO, located at 35-52 32nd Street. Classes last from 9am until noon Tuesdays through Thursdays and admission is free. Use the code "openhouse" when registering online. Your little ones can enjoy a fun and educational experience!
QED Presents: Enjoy a standup comedy showcase with QED Presents on April 12th from 7:30pm until 9pm. Admission is $10 and the venue is located at 27-26 23rd Avenue. There will special guests and more, with comedians such as Gabe Mollica, Jeff Simmermon, Kristin Manna, Courtney Fearrington, and Caitlin Peluffo. Enjoy a fun evening with some of the most talented comedians in the country!
Preservation Film Festival: The New York Preservation Archive Project presents Mr. Blandings Builds His Dream House as part of the Preservation Film Festival. The show happens April 13th from 1pm until 3pm and admission is $5. The screening will take place at The Zukor Theater at Kaufman Astoria on 35-11 35th Avenue. This selection is a family-friendly comedy about a naïve couple trying to build a house in the country, a great way to spend an evening!
Olivia Grace and Friends: Before embarking on a national tour, Olivia Grace is bidding New York farewell with a night of comedy featuring performances from Devon Walker, Ashley Hamilton, Raanan Hershberg, Madison Allen, and Lizzy Cassidy. The show takes place at The Creek and The Cave on 10-93 Jackson Avenue on April 14th from 7pm until 9pm. Admission is $10.
Do You Have Questions About Dental Health?
We want to help you enjoy healthy smiles for many years to come. For more information on improving oral health, schedule a consultation with us by calling Jeffrey Leibowitz, DDS, in Astoria, NY, today at 718-728-8320.