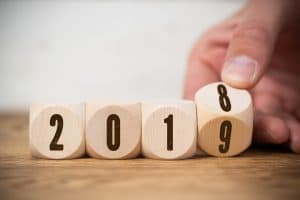 With each new year comes a chance to make big changes in your life. With 2019 just a few days away, what changes do you want to make? We want to use today's blog to highlight how our Astoria, NY, patients can maintain optimal oral health in 2019.
Be Sure You Brush and Floss
We mention this often in our blog for a very good reason: Brushing and flossing helps prevent tooth decay and gum disease. In order to keep your smile healthy, each day you need to brush your teeth when you wake up and again before bed. Each time should take two minutes and we suggest using a toothpaste with fluoride. Even more important, you need to floss every night before bed. You need to floss up and down the length of every tooth, dipping under the gum line to ensure you remove all bits of food.
Don't Forget to See Us
Maintaining a healthy smile means a combination of regular homecare and routine office visits. During these six-month visits, we offer preventive exams and cleanings. The exam employs advanced technology to create a detailed picture of your oral health. We monitor your smile and identify any problem areas, treating them before they progress. We also clean your teeth, using an ultrasonic scaler to remove any and all plaque from your teeth, helping prevent enamel erosion and gum inflammation.
Use Your 2019 Benefits
Once the New Year starts, you'll start your 2019 dental insurance benefits. As soon as these benefits become available, we can start a personalized treatment plan to help address your general, cosmetic, and restorative concerns. We can even discuss tooth replacement with dental implants. If you have any questions about your dental insurance benefits, or if you're ready to schedule a checkup and cleaning, then contact our team today. Let's make 2019 the year you enjoy your best smile!
Ready for a Healthier Smile?
Let's work together to enjoy a better smile this year! For more information, schedule a consultation with us by calling Jeffrey Leibowitz, DDS, in Astoria, NY, today at 718-728-8320.