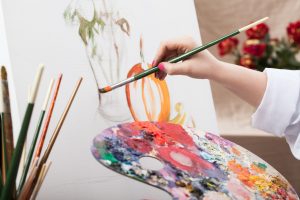 Next week is Christmas, which means you can enjoy a number of fun holiday events taking place in and around Astoria, NY. So, we're going to talk about what's happening this weekend in today's blog! In addition, don't forget to schedule a visit after the New Year to enjoy a healthier and more beautiful smile in 2019.
Community Events
Winter Solstice Meditation: Enjoy a Winter Solstice Meditation on Friday, December 21st from 8:15pm until 9:30pm at The Giving Tree Yoga Studio. Admission is $20 and the studio is located at 2256 31st Street, on the 2nd floor. A unique way to celebrate the shortest day of the year!
Katch Speed Dating: Looking to meet someone new before the New Year? Then try Katch Speed Dating at Katch Astoria (31-19 Newtown Avenue). The event starts at 9pm on Friday, December 21st, and ends at 11pm. Enjoy 3-minute dates and a chance to mingle afterward!
Shame! Comedy Show: New York's funniest comedians confess their shames this Friday at QED Astoria. The show starts at 9pm and lasts until 11pm. Admission is $8 and the venue is located at 27-16 23rd Avenue. Enjoy some cringe comedy!
Winter Adventure Days: Brooklyn Boulders Queensbridge will be hosting Winter Adventure Days on December 27th from 9am until 3:30pm. They're located at 23-10 41st Avenue. Admission is $129 and children between the ages of 5 and 12 enjoy a full day of adventure and climbing, with snacks included!
Sunset Boat Ride Paint and Sip: The Paint Place (31-21 31st Street) will be having a BYOB painting event on December 27th from 7pm until 9pm. Cost is $45 and includes everything you need to paint a beautiful sunset boat ride!
Do You Need an Exam?
We will help you enjoy optimal oral health in 2019. For more information, schedule a consultation with us by calling Jeffrey Leibowitz, DDS, in Astoria, NY, today at 718-728-8320.