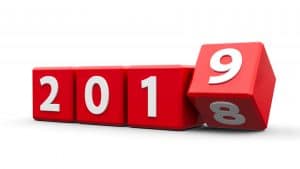 December means your calendar is about to become pretty hectic. Don't let your smile get lost amid your busy holidays schedule. Contact your Astoria, NY, dentist to schedule a visit and use your 2018 benefits before they expire!
Your Checkup and Cleanings
Once December ends, your 2018 dental benefits will expire, along with any funds you have in a flex spending account. Before this happens, you should make use of the benefits you've earned and paid for by visiting our office! We will start with a checkup and cleaning. The checkup allows our team to implement technology to gain a detailed picture of your oral health. We examine your teeth, gums, and oral structures for signs of common issues, such as tooth decay, gingivitis, gum disease, and even TMJ disorder and bruxism. We then create a treatment plant to address any issues we find, restoring the health of your smile.
We will also perform a dental cleaning, which involves using an ultrasonic scaler to remove all plaque and tartar from your teeth. The treatment reduces the risk of tooth decay and periodontal disease, while also offering patients a brighter smile and fresher breath.
Discussion Cosmetic and Restorative Care
We offer our patients a comprehensive selection of treatment options. For those interested in cosmetic care, we have professional teeth whitening, dental bonding, clear braces, and even lifelike porcelain veneers. For those with damaged or decayed teeth, we have natural looking fillings and crowns. If you have missing teeth, we can discuss bridges, dentures, and even dental implants.
Continuing Treatment in 2019
If December ends and you still need care, then we can pick up your treatment plan in 2019 once your new benefits become available. We want to work with you to ensure you enjoy a beautiful smile and optimal oral health. If you have any questions or if you want to schedule a visit, then contact our team today!
Ready to See the Dentist?
We want to work with you and help you enjoy optimal oral health throughout 2019 and the years to come. For more information, schedule a consultation with us by calling Jeffrey Leibowitz, DDS, in Astoria, NY, today at 718-728-8320.