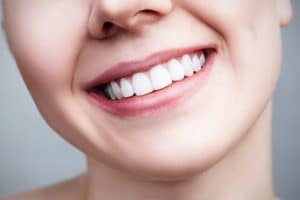 At our office, our team understands how much the appearance of your smile means to you. We also know that a variety of factors can lead to esthetic issues impacting the health of your smile. With cosmetic dentistry, we can transform the appearance of your smile.
Try Our Quiz on Cosmetic Dentistry
True or False: We can address stained teeth.
True or False: Chipped teeth can be fixed in one visit.
True or False: Veneers can transform smiles.
True or False: We can fix misalignment.
Answer Key
True. With our professional approach to teeth whitening, we can use a set of custom-made trays and a powerful bleaching gel to remove discoloration. In one to two weeks, you can enjoy a smile brightened by multiple shades in many cases. Afterward, you can keep the trays and any remaining gel for touch ups down the road.
True. We can employ cosmetic bonding, in which we use the same composite resin we use for tooth-colored fillings, to repair chipped teeth, close gaps between teeth, and mask teeth stains. The procedure only takes one visit and can transform your smile. For many, cosmetic bonding is a more cost-effective choice for improving the esthetics of your smile.
True. Veneers are thin shells of porcelain that we place over the front and sides of a tooth, completely altering the tooth's shade and shape. We can use them to lengthen worn down teeth or close exposed gaps between teeth. We can mask teeth stains and reshape malformed teeth or repair teeth with minor damage. Placement only takes two visits.
True. Instead of metal braces, we can use a series of barely visible clear aligners to reposition teeth and correct misalignment. If you would like to try our clear braces, talk to us today about ClearCorrect!
Interested in Cosmetic Dentistry?
At Jeffrey Leibowitz, DDS, we can improve your smile's beauty with cosmetic dental care. We've proudly served our patients in Astoria, NY (including Queens, Manhattan, Brooklyn, and all surrounding communities) since 1991. To schedule an appointment with Dr. Leibowitz, call our office in Astoria today at 718-728-8320.