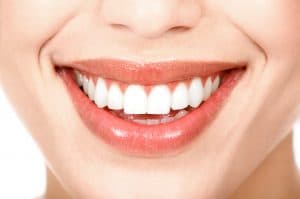 We know that finding time to visit the dentist and undergo cosmetic treatment can be difficult. Between work and family commitments, you just don't have a lot free time available. However, we can help with a cosmetic treatment you can undergo from the comfort of your own home. Interested in our at-home whitening system?
Frequently Asked Questions About At-Home Teeth Whitening
Question: What causes teeth stains?
Answer: The stains that form on your teeth can develop for a number of different reasons. For example, eating foods and drinks high in sugar and other starches can lead to plaque buildup, a major cause of discoloration (along with poor oral hygiene). Other factors can include smoking and drinks with dark pigments (coffee, soda, tea, and red wine).
Question: How does the at-home system work?
Answer: With the home-based whitening system, we send patients home with a set of plastic trays and a powerful bleaching gel. Each day, the patient will fill the trays with gel and wear them for between 30 and 45 minutes as the dentist recommends. After a week to ten days, patients can enjoy a smile brightened by multiple shades.
Question: Will store bought options wok too?
Answer: While you can purchase store bought strips, toothpastes, and rinses that offer whitening, they won't provide the same dramatic results and the results themselves rarely last as long as those obtained with professional treatments.
Question: What if I have permanent discoloration?
Answer: Permanent discoloration, also known as intrinsic stains, form below the tooth enamel instead of on the surface of the teeth. Caused by injury, tetracycline use, or damage to the teeth, these may not respond to whitening. Instead, we can mask them with bonding, porcelain veneers, or a combination of the two options.
Interested in At-Home Whitening?
At Jeffrey Leibowitz, DDS, we want to help you on the road to a healthier and more attractive smile. We've proudly served our patients in Astoria, NY (including Queens, Manhattan, Brooklyn, and all surrounding communities) since 1991. To schedule an appointment with Dr. Leibowitz, call our office in Astoria today at 718-728-8320.