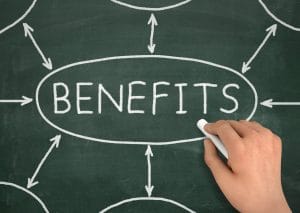 We know that a beautiful smile is very important, especially when meeting someone new or attending a job interview. We also know that many of our patients don't have a lot of free time in their schedules for multiple visits or procedures. To help address multiple cosmetic issues in a single visit, we may suggest bonding and contouring.
The Benefits of Bonding and Contouring
Both Can Be Completed in a Single Visit: We can perform both procedures in one visit. In fact, we often do repair a tooth with bonding and contouring in the same visit, as both procedures address different aspects of a tooth.
We can Repair Minor Damage: Bonding involves preparing the tooth by etching it and removing any decay. We then apply the composite resin, which will be color-matched to blend with the tooth, in several layers. This is the same material we use for our tooth-colored fillings. We shape the tooth as the material cures under a light. We finish the procedure by polishing the tooth thoroughly.
Contouring can Correct Issues with a Tooth's Surface: Contouring involves gently buffing away a small amount of surface structure. Doing so allows us to improve the shape and appearance of a tooth.
Both can Improve Smile Esthetics: We can use dental contouring to remove any pits or grooves in the tooth surface, and to also dull overly pointed teeth. Bonding can repair chipped teeth, mask permanent teeth stains (which form below the enamel and may not respond to teeth whitening), and to close any gaps between the teeth. If you have any questions about repairing teeth in a single visit with these cosmetic treatments, then please contact our office today. We're ready to help you enjoy a more esthetically pleasing smile, just in time for the holidays.
Do You Need Cosmetic Treatment?
At Jeffrey Leibowitz, DDS, we can improve your smile's appearance with an array of cosmetic treatment options. We've proudly served our patients in Astoria, NY (including Queens, Manhattan, Brooklyn, and all surrounding communities) since 1991. To schedule an appointment with Dr. Leibowitz, call our office in Astoria today at 718-728-8320.