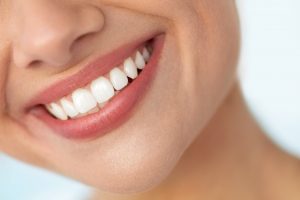 Many of our cosmetic procedures may require more than one visit, or even treatment from home. However, we have two very unique cosmetic treatments that can reshape the teeth and address other concerns, often in a single visit. We can really improve your smile in one visit with bonding and contouring?
Dental Bonding
With bonding, we will clean the tooth and remove any decay. We may then gently etch the tooth's surface. The composite resin we use for the procedure will be shaded to blend with the tooth and applied in several layers. As the tooth cures under a light, we can mold the material and sculpt the tooth.
Afterward, we will polish the tooth for a more lifelike appearance. We can use bonding to address a number of cosmetic concerns, including:
Permanent teeth stains
Misshape teeth
Chipped teeth
Gaps between teeth
Dental Contouring
While bonding adds material to the tooth, contouring improves esthetic by removing small amounts of structure. The dentist will gently buff the tooth, removing enough structure to reshape the tooth and address common cosmetic concerns. The treatment takes only one visit and can be used to address:
Pits and grooves in the tooth surface
Overly pointed teeth
Misshapen teeth
Other Cosmetic Treatment Options
Should you have cosmetic issues that require more than these procedures, we have other options available. Our lifelike crowns can address serious damage, as well as advanced decay or infection. We can also place thin dental veneers to reshape the tooth and correct a number of cosmetic issues in as little as two visits. If you have any questions about any of our cosmetic dental procedures, then please contact our office today. We want to work with you to help ensure a beautiful smile.
Do You Need Cosmetic Treatment?
At Jeffrey Leibowitz, DDS, we can use our cosmetic treatments to help you enjoy an esthetically-pleasing smile. We've proudly served our patients in Astoria, NY (including Queens, Manhattan, Brooklyn, and all surrounding communities) since 1991. To schedule an appointment with Dr. Leibowitz, call our office in Astoria today at 718-728-8320.