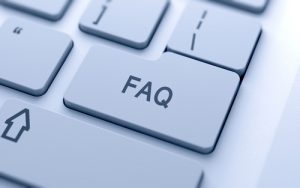 Occasionally, you may chip a tooth. In addition, your tooth could have poor esthetics that developed naturally. Either way, we can use cosmetic dentistry to address these issues and improve the appearance of your smile. With bonding and contouring, we can completely change the appearance of your teeth.
Frequently Asked Questions About Bonding and Contouring
Question: How does bonding work?
Answer: We apply a composite resin to the tooth. As the material cures under a light, the doctor sculpts and molds it. Finally, the tooth is polished for a more natural looking appearance. We can use this option to repair chipped teeth, close gaps between teeth, and mask permanent teeth stains that otherwise wouldn't respond to traditional teeth whitening.
Question: When do you recommend contouring?
Answer: With this option, we gently buff away a small layer of tooth structure to reshape it. We can dull overly pointed teeth and remove pits or grooves in the tooth's surface. We can also address minor chips in the tooth structure.
Question: How long do the procedures take?
Answer: Both options can be competed in a single visit, in fact, they are often completed together in the same visit. As a result, you don't need to worry about scheduling multiple visits with the doctor. We find this to be very helpful for our patients with hectic schedules.
Question: What if the damage is more serious?
Answer: In some cases, the damage may be severe enough that we recommend a different approach. Fortunately, we have other cosmetic restorations available. For example, we can place a lifelike ceramic dental crown or possibly a custom-made veneer. Both options can completely reshape the tooth and address serious damage. If you have any questions or concerns about repairing teeth, contact our team today. We can discuss your cosmetic options.
Interested in Dental Bonding and Contouring?
At Jeffrey Leibowitz, DDS, we can repair damaged or stained teeth with cosmetic dental procedures. We have welcomed patients and families from Astoria, NY (including Queens, Manhattan, Brooklyn, and all surrounding communities) since 1991. To schedule an appointment with Dr. Leibowitz, call our office in Astoria today at 718-728-8320.