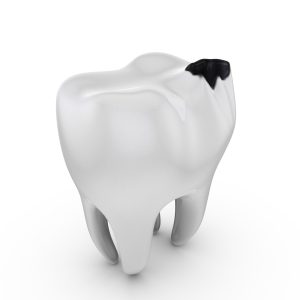 If you have tooth decay, then treatment is needed to avoid serious complications. Nearly everyone will develop a cavity at some point in their lives, fortunately we can provide lifelike and strong restorations to address the problem. Are you ready for a cavity treatment?
Frequently Asked Questions About Treating Cavities
Question: How do I know if I need treatment?
Answer: Patients that develop decay often encounter tooth sensitivity, especially when consuming hot or cold foods and drinks. In addition, a toothache can form that doesn't subside after 48 hours. Persistent discomfort is often a sign that you may need treatment for a cavity. You should come to the office so we can perform a thorough diagnosis.
Question: Will the doctor prescribe a filling?
Answer: In many cases a filling is the optimal choice for repairing decay. The procedure involves removing decay and cleaning the tooth. We then color match the composite resin and apply the material to the tooth. We can sculpt the tooth as the material cures under a light. The entire procedure only takes one visit.
Question: What if I need a crown?
Answer: For more serious decay we may recommend a crown. The restoration fits over the entirety of the tooth and is custom-made to blend with the smile. We use porcelain to create the restoration and placement typically takes two visits, the first to prepare the tooth and take impressions, and the second to place the completed restoration.
Question: What happens if the decay isn't treated?
Answer: Without treatment, decay will continue to grow and eventually, can increase the risk of an infection or an abscess. If you have any questions about treating and diagnosing tooth decay, then please contact our office today. We can offer a solution and help you enjoy a healthy and comfortable smile!
Do You Have a Cavity?
At Jeffrey Leibowitz, DDS, we use offer restorative solutions for tooth decay. We've proudly served our patients in Astoria, NY (including Queens, Manhattan, Brooklyn, and all surrounding communities) since 1991. To schedule an appointment with Dr. Leibowitz, call our office in Astoria today at 718-728-8320.