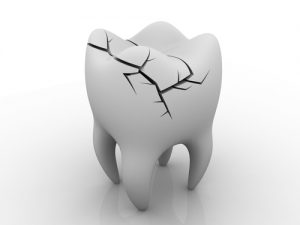 We offer cosmetic dentistry to help improve the beauty of your smile. With teeth whitening, we remove discoloration. But what do we do about imperfections with the shape or in the surface of the tooth? In these situations, we can repair imperfections in one visit using dental bonding and contouring.
Frequently Asked Questions About Repairing Imperfections with Bonding and Contouring
Question: How does a chipped tooth impact my oral health?
Answer: When you damage a tooth, even if the damage appears minor, there's a chance that your enamel could be compromised, making the risk of tooth decay and/or infection much higher. Unless treated, in the months after the injury you could notice tooth sensitivity to hot or cold temperatures or even a toothache as cavities form.
Question: How do you perform a bonding procedure?
Answer: We first clean the tooth, removing any decay, and then etch the tooth surface. We prepare the bonding material and shade it to better blend with your tooth. We then apply it in several layers. The etched surface helps the material adhere to the tooth as it cures under a light. The doctor will sculpt and mold the tooth during curing. We finish the procedure by polishing the tooth for a more natural appearance.
Question: Should I try contouring?
Answer: While bonding repairs chipped teeth or closes gaps between teeth, contouring addresses pits and grooves in the tooth surface, as well as overly pointed or misshapen teeth. The procedure involves buffing away a small portion of the surface to remove these esthetic concerns.
Question: Can they both be performed in the same visit?
Answer: We often perform these procedures in the same visit, as both procedures take only a short time and can be done in one visit. If you have any questions about our cosmetic procedures then contact our office today.
Are You Interested in Bonding and Contouring?
At Jeffrey Leibowitz, DDS, we can repair a damaged tooth in a single visit. We've proudly served our patients in Astoria, NY (including Queens, Manhattan, Brooklyn, and all surrounding communities) since 1991. To schedule an appointment with Dr. Leibowitz, call our office in Astoria today at 718-728-8320.