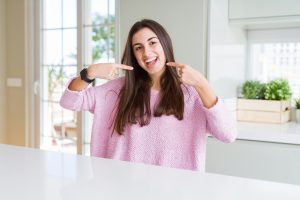 As part of our approach to cosmetic dentistry, our team has a professional treatment to help remove stains. In fact, this system could be used at home! In today's blog, your Astoria, NY, dentist will discuss how we brighten your smile with our Opalescence strips, and what you can do to make these new results last.
Our Whitening System
When you come to the office, we will take a look at your smile to assess the severity of your discoloration, and discover the factors behind it. From there, we will select the best option to brighten your smile. For some, this will involve our Opalescence strips. At home, you will wear a set of strips for a set amount of time. The strips then break up and remove the stains on the surfaces of your smile. The system is designed to offer dramatic results and also prevent tooth sensitivity. For some, smiles could be up to eight shades brighter after one to two weeks.
The Causes of Your Stains
Why do our teeth become stained? Understanding the causes could help you better care for your smile. When we eat foods high in sugar and starch, this promotes plaque buildup and makes stains more visible. Drinks with dark pigments could be a source of discoloration too, such as soda, red wine, coffee, and tea. Smoking cigarettes and using other tobacco products could stain teeth. Finally, lack of proper brushing and flossing could also make plaque buildup worsen and alter the brightness of your smile.
Keeping Your Smile Bright
You can take steps to help prevent major discoloration, and in the process, also limit the risk of tooth decay and gum disease. Be sure you brush and floss daily, eat a healthier diet, and cut back on beverages with dark pigments. About tobacco products too! A visit for a checkup and cleaning is helpful too, as we can use a cleaning to remove all buildup and then polish the smile for a brighter appearance. If you have permanent discoloration, the kind that may not respond to whitening measures, we could mask them with bonding, veneers, or a combination of the two.
If you have any questions about our cosmetic treatment options, or if you have severe discoloration that needs treatment, then contact our team today to learn more.
Do You Have Questions About Teeth Whitening?
We would like to help you find the right solution to your cosmetic issues. To learn more about how we remove teeth stains and help brighten a smile. then schedule a consultation by calling Jeffrey Leibowitz, DDS, in Astoria, NY, today at 718-728-8320. In additional to whitening strips, we also have bonding, contouring, and porcelain veneers!