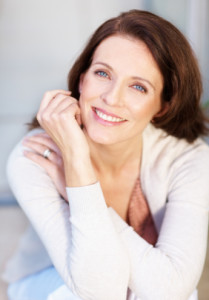 Strengthening Teeth with Crowns
Sometimes, areas of decay or damage are too large to be treated with a filling. In cases of extensive decay, large fractures, or teeth weakened by root canal treatment, a dental crown is the restoration of choice. Crowns allow you to retain at least some of your tooth structure, strengthening and protecting it so that you can keep your natural teeth rather than resorting to extraction and the use of prosthetics.
Crown Materials
Also called a cap, a dental crown covers the entire tooth, fitting snugly at the gum line. Dr. Leibowitz places crowns fabricated from a variety of materials, including metal, porcelain-fused-to-metal, all-ceramic, and zirconia. When helping you to choose a crown that suits your needs, Dr. Leibowitz will take biting and chewing forces as well as location into account, to provide durability and optimal esthetics.
Placing Dental Crowns
The optimal fit of a crown does not just depend on using strong bonding materials, it also requires that the underlying tooth is properly shaped. Dr. Leibowitz is experienced at skillfully preparing the underlying tooth for a natural and comfortable fit. Next, he will make an impression of your teeth which will be sent to a dental lab where a highly-skilled ceramist will handcraft your custom crown. In the meantime, Dr. Leibowitz will place a temporary crown on your tooth, which will allow you to function normally until your final crown is placed. Once your permanent crown is fabricated, you will see Dr. Leibowitz for a second appointment during which he will test it for comfort and fit before permanently cementing the crown to your tooth.