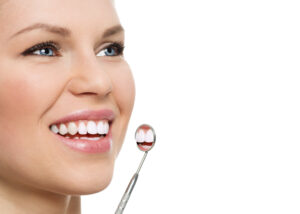 Our cosmetic treatment options are not limited to just teeth whitening. With dental bonding and cosmetic contouring, we can correct a number of dental imperfections in only one visit. In today's blog, your Astoria, NY, dentist talks about treatment options to boost the beauty of your smile.
Your Cosmetic Consultation
The process will start with an initial consultation. Our team wants to look at your smile and also discuss your hopes and goals for your smile too. The exam will allow us to assess the cause and severity of your cosmetic imperfections, so we can plan treatment with precision. Along with teeth whitening and porcelain veneers, we can use bonding and contouring to dramatically improve the beauty of your teeth in only one sitting. 
Bonding and Contouring
The bonding procedure uses composite resin, which is also employed as part of our tooth-colored dental fillings, to repair a multitude of esthetic concerns. We first administer a local anesthetic to ensure the experience is comfortable. We then clean the tooth and etch the surfaces, before applying the composite resin. The material is metal-free, safe for all ages, and shaded to blend with the rest of your tooth. The dentist will sculpt the tooth as the composite resin cures under a light. Finally, we polish the tooth for a more attractive appearance. 
With contouring, we don't add to your tooth, instead we gently sand and buff the outer structure to correct minor imperfections. With these procedures, we can repair cracked or chipped teeth, add length to worn down teeth, close embarrassing gaps, and reshape malformed or overly large teeth. We also mask permanent teeth stains and smooth out pits, grooves, and rough patches in the surfaces of the smile. We also dull sharp or pointed teeth as well!
Protecting Your Smile
To help protect your teeth and safeguard your new results, be sure you wear a mouthguard to prevent injury when you play sports or martial arts. Daily care, such as a healthy diet and brushing and flossing, could help keep your smile bright and strong. Make time to see us for a checkup and cleaning every six months too! Routine care not only protects the health and function of your smile, but also helps them stay bright and beautiful too. If you have any questions about how we address esthetic issues, often in only one sitting, then contact our team today. 
Do You Have Questions About Cosmetic Dentistry?
Our team wants to help correct minor esthetic issues in only one visit. To learn more about how we reshape a smile and mask discoloration, then schedule a consultation by calling Jeffrey Leibowitz, DDS, in Astoria, NY, today at 718-728-8320.