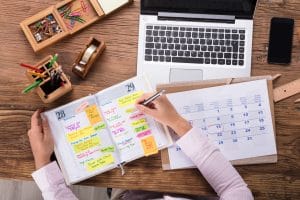 While we're just now seeing the start of October, the holidays are around the corner! Between Halloween, Thanksgiving, and the winter holidays, we're going to be inundated with sugary treats that taste great, but put our smiles at risk. Which is why your Astoria, NY, dentist recommends a pre-holiday checkup!
Checkup and Cleaning
Once the holiday season truly picks up, you'll be hard-pressed to find time to see us for a checkup, so why not schedule one now? With a checkup, we have a chance to look at your smile and identify any areas of concern. We then craft a personalized treatment plan to address these concerns quickly, protecting your smile from major complications. Using digital technology, we look for the warning signs of issues like tooth decay, gum disease, TMJ disorder or bruxism, and oral cancer.
During the same sitting, we will also use an ultrasonic scaling device and a manual tool to break up and remove all plaque and tartar from the surfaces of your teeth. Removing this bacterial byproduct will help lower the risk of issues like tooth decay and gum disease, and also helps improve breath freshness and fight discoloration. Start the busiest time of year with your strongest smile!
The Dangers of Sugar
Halloween, and the big holidays that follow, often involve the consumption of candy, cookies, pies, and more. These items leave behind sugary particles for bacteria to break down, a process that creates plaque buildup and weakens your smile. You should try to cut back on them, and if possible, avoid sticky ones that contain ingredients like caramel, which cling to the teeth and could be difficult to remove with brushing and flossing. Be sure to also follow a sweet treat with a glass of water to help cleanse your smile.
Better Care at Home
Starting now, make a goal to take better care of your smile. Without proper maintenance at home, you help protect your teeth and gums from cavities and inflammation, ensuring a healthier overall smile. You should begin each day by brushing your teeth for two minutes, and end the day by brushing your teeth and flossing too. Try to enjoy a healthier diet, and make sure you're attending your six-month visits! If you have any questions about how we help people in our community enjoy strong, healthy smiles, then contact our team today.
Do You Have Questions About Keeping Your Smiles Strong?
Don't let the hectic pace of the fall and winter keep you from seeing the dentist for routine care. Our team knows how to help strengthen your smile in time for the holidays. To learn more about preventive dentistry, then schedule a consultation by calling Jeffrey Leibowitz, DDS, in Astoria, NY, today at 718-728-8320.