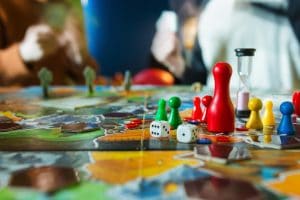 February is here! A new month means plenty of new and exciting events happening in the Astoria, NY, community. Check out today's blog to learn about four events taking place this weekend, and be sure to let us know if you would like to schedule your next visit, so you can attend these events with your best possible smile.
Community Events
Winter Wonderland Hike: There's something uniquely beautiful about the outdoors during the winter, which is why now is a great time to take in the Winter Wonderland Hike with your friends and family! This event takes place Saturday, February 8th from 11:30am until 12:30pm at Astoria Park on 19 19th Street. Don't spend another winter day just huddled inside, go on a little adventure!
Astoria Drink and Draw: QED Astoria will be hosting a Drink and Draw event on Friday, February 7th at 27-16 23rd Avenue. Admission is $10 to $12. You can bring your own supplies, or some will be available for purchase. Each event has a theme, a live model, and fun beverages to enjoy. Great for first timers or experienced artists alike!
Fun Fast Feb Fest: TEAM Theatre presents Fun Fast Feb Fest, a short play festival featuring works from international artists exploring multiple facets of our world and various cultures. This evening of 10-minute plays takes place on February 7th at 7pm and 9pm, February 8th at 7pm and 9pm, and the audience favorites will be performed on February 9th at 7:30pm. Tickets are just $10!
Board Game Meet Up: Do you love playing board games? Then be sure to check out QED Astoria's Board Game Meet Up on Sunday, February 9th and 23rd from noon until 5pm. The event is free! You can learn new games or play old favorites, so be sure to bring your friends and a family along.
Make Time to See Our Team!
Our team is focused on ensuring you enjoy optimal oral health and obtain a smile you can feel proud to show the world. For more information on keeping your smile healthy and bright, schedule a consultation, call Jeffrey Leibowitz, DDS, in Astoria, NY, today at 718-728-8320.