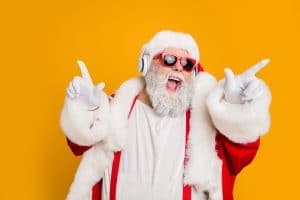 Once again, we would like to take a look at fun holiday related events taking place in Astoria, NY, this weekend! We hope you have a safe and wonderful holiday, and we also hope some of these events help bring a little laughter to your shopping and planning. In addition, remember you can schedule a visit to see us before the New Year arrives!
Community Events
Queens Farm Holiday Market: If you still have some shopping to do, then you can check out the Queens Farm Holiday Market from now through December 24th. Admission is free and there will tons of fun and unique handmade crafts available for purchase. There will also be games and other fun activities for the whole family to enjoy. The market is located at 73-50 Little Neck Parkway.
Hunan Delighten Up: Enjoy a live holiday comedy event at QED Astoria on Sunday, December 22nd from 7pm until 8:30pm. Admission is $5 and the venue is located at 27-16 23rd Avenue. Featuring performances by Jaffer Khan, Ariel Elias, Jill Weiner, Jamie Wolf, and a special guest! Get a few laughs in before the stress of the holiday season really begins.
Movies R Dumb: QED Astoria will be hosting the Movies R Dumb Star Wars Holiday Special edition on December 20th at 11pm at 27-16 23rd Avenue. A fun way to celebrate the release of the new movie, have a few laughs, and give your visiting out-of-town relatives something unique to talk about back home. Comedians will be roasting this awful movie live, including MST3K alum Frank Conniff and others!
Grand Holiday Bazaar: We have another place to do some shopping and find a unique gift for that special someone in your life. The Grand Holiday Bazaar takes place on Sunday, December 22nd and starts at 10am. The market is located at 100 West 77th Street. Over 150 vendors will be taking part, with stands and shops both indoors and out. Jewelry, clothing, arts and crafts, and more!
Schedule a New Visit
Our team would like to help you enjoy a healthier smile just in time for 2020. For more information on our treatment options, then schedule a consultation, call Jeffrey Leibowitz, DDS, in Astoria, NY, today at 718-728-8320.