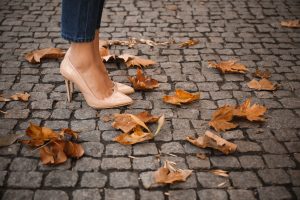 Can you believe Thanksgiving is next week? With that in mind, we would like to look at a few holiday-related activities taking place in Astoria, NY, this weekend and next week. This is a great way to plan some fun with visiting friends and family! In addition, remember to schedule a visit now to use your dental insurance benefits before they expire in December!
Community Events
Afterwork Thursdays: Spyce Astoria will be hosting an Afterwork Party on Thursday. There will be Happy Hour, 2 for 1 drink specials, and free admission with an RSVP. The event takes place at 42-18 31st Avenue. Enjoy the end of the work day, meet new people, and have a great time each week!
Thanksgiving Eve 2019: Melrose Ballroom on 3608 33rd Street will be hosting a Thanksgiving Eve celebration on Wednesday November 27th from 10pm until 4am. There will be live music from DJ Spinking and Friends. Tickets are $25. A unique way to celebrate your favorite fall holiday!
Board Game Brunch: Do you like board games? Then check our Board Game Brunch at Katch Astoria on November 27th from noon until 4pm. There will be drinks, games, raffles, brunch specials, and more! Enjoy a game or two with your friends.
End of the Line Comedy: QED Astoria will be hosting End of the Line Comedy on the 4th Friday of every month at 27-16 23rd Avenue. The show starts at 9:30pm and will feature some of the area's best comedians. There will also be drinks, food, and more! Enjoy an evening of laughter this Friday!
Mile High Brunch: Hangar Astoria on 2843 Steinway Street will be hosting a Mile-High Brunch and Day Party from noon until 5pm. Pre-menu admission is $39.99. A great way to celebrate a birthday with friends, or to just unwind and have a great time.
Do You Need a Schedule?
Our team would like to help you start a new year with a new smile. Whether you need general or cosmetic care, or if you have damaged or missing teeth, we can help.For more information on our approach to comprehensive dental care, then schedule a consultation, call Jeffrey Leibowitz, DDS, in Astoria, NY, today at 718-728-8320.