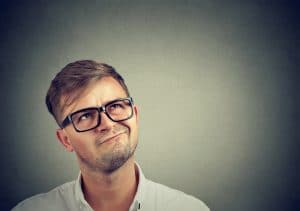 A dental emergency means any damage or pain to your teeth or gums. If the issue is potentially life threatening, you should proceed to the nearest emergency room or call 911. Otherwise, your Astoria, NY, dentist can offer repair for everything from aching teeth to loose restorations, or even a chipped or cracked tooth.
The Dangers of a Chipped Tooth
A chipped tooth is a very common dental emergency situation. Broken teeth can occur as a result of sports accident, falling, or even biting down on a particular hard piece of food. When a tooth becomes chipped, you need to have the issue addressed quickly. Often the damage, even though minor, could expose the inner tooth structure to harmful bacteria, increasing the risk of tooth decay and dental infection, which threatens the health, beauty, and stability of your smile.                                                                                                
How to Respond
If you chip a tooth, try to pick up any pieces you can recover, and bring them to the office. If this can't be done, don't worry, we can still offer repair. While in route to visit us, you can help stem any bleeding with a piece of gauze, a cotton ball, or cloth. A cold compress placed against the side of your face may help stop swelling, and an over-the-counter pain reliever can reduce discomfort. Don't delay seeing us, contact our team to schedule a visit as soon as possible.
Repairing Your Smile
For minor damage, we may recommend a dental bonding procedure. We clean the tooth and apply a metal-free composite resin, which we shade to match your tooth. We apply the material in several layers, which mimics the translucent nature of tooth enamel. Our team then shapes the tooth as we cure the composite resin under a light. Finally, the dentist will polish your tooth, a process that helps ensure a more natural appearance. The entire procedure only takes one visit to complete. If you have more substantial damage, or if your tooth is also fractured, then we may create a custom-made dental crown, which will cover the entire visible portion of your tooth. We can use lifelike materials, such as ceramic, to create a visually appealing crown that prevents decay or infection in a damaged tooth. If you have any questions about repairing chipped teeth, or about other dental emergencies, then please contact our team today.
Ready for Emergency Dental Care?
For those with damaged or aching teeth, we have treatment options to address these and other dental emergencies. Remember, dental emergencies could also include loose or lost restorations, a knocked-out tooth, or even an object lodged between teeth that won't come loose with floss alone. For more information on our approach to emergency dentistry, then schedule a consultation with us by calling Jeffrey Leibowitz, DDS, in Astoria, NY, today at 718-728-8320.