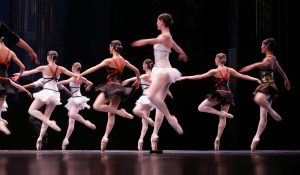 Looking for somewhere to go this week? Astoria, NY, offers a number of educational and exciting community events, from play performances to a chance for kids and parents alike to enjoy a fun day out. In today's blog, we're looking at four different community events. We also want to remind our patients that we have cosmetic treatments to help them enjoy brighter smiles before they attend these events!
Community Events
The Other Place: The Headwell Theatre Company will be presenting The Other Place on February 8th, 9th, 15th, and 16th at 7pm. The play will be performed at the Greek Cultural Center on 26-80 30th Street. Admission is $20. Enjoy this dark mystery by Sharr White! A great way to spend an evening with your friends or family.
Conversation With Kerry Cullen: Enjoy a discussion with local author Amy Feltman about her timely debut novel, Willa & Hesper. The talk takes place on February 8th from 7pm until 8pm at The Astoria Bookshop on 31-29 31st Street. Learn more about this up and coming author!
Kids Silent Disco: Quiet Events will offer parents a little respite on February 9th from 11am until 3pm. Admission is $10 to $25 and the event will take place at Katch Astoria on 31-19 Newtown Avenue. Kids will wear headphones and enjoy the music provided by Quiet Event's DJ, as well as a ton of fun art related activities. At the same time, parents will enjoy a quiet bottomless brunch. A great way for everyone to relax and have a great time.
New Works Showcase: Valerie Green and Dance Entropy will be hosting a Fertile Grounds New Works Showcase on February 10th from 7pm until 9pm. Admission is $15 and the event takes place at Green Space on 37-24 Street, suite 301. There will be performances from 5 to 6 dance makers, with discussion and wine afterward.
See Your Astoria Dentist
We want to help you attend events in your community with your brightest and healthiest smile! For more information on our general, cosmetic, restorative treatment options, schedule a consultation with us by calling Jeffrey Leibowitz, DDS, in Astoria, NY, today at 718-728-8320.