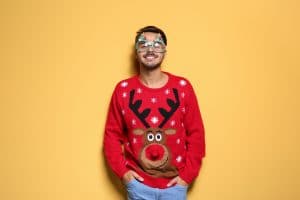 We're going to take a little break from our dental discussions and focus on the community. In December, there will be tons of fun and unique holiday events taking place in Astoria, NY. Find out what's coming up next week!
Community Events
The History of Beer Gardens: The Greater Astoria Historical Society will be hosting an event on the history of beer gardens in Queens and on the importance of preservation. The event will take place at 35-20 Broadway on the 4th floor on December 3rd from 7pm until 9pm. The event will be completely immersive!
Paint and Sip: The Paint Place will be hosting the Brooklyn Bridge Paint and Sip on December 5th from 7pm until 9pm. Admission is $45 and includes the supplies you need to complete your masterpiece! The class is also BYOB, so you can bring your own drinks!
Solstice Sock Drive: Take Two NYC will be hosting the 5th biannual Solstice Sock Drive on December 7th from 6pm until 10pm. The event will take place at SingleCut Beersmiths Taproom on 19-33 37th Street. When you bring new socks to donate, your first beer is free. A great way to support New Yorkers in need and enjoy a fun night out with your friends.
Katch an Ugly Sweater: Katch Astoria will be hosting an ugly sweater party on December 8th from 8pm until 3am. The party will be located at 31-19 Newton Avenue. There will also be samples od the latest desserts in Astoria! A fantastic and unique way to celebrate the holiday season.
Ready to See the Dentist?
If you want a healthy and stunning smile, then schedule a visit with your dentist. For more information, schedule a consultation with us by calling Jeffrey Leibowitz, DDS, in Astoria, NY, today at 718-728-8320.