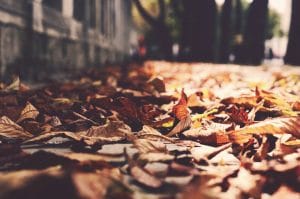 With fall here and Halloween only weeks away, there will be a number of fun and unique events taking place in Astoria. From a screening of a Halloween classic to a chance to meet up with other DIYers, there is something for everyone. We also want to remind our patients that our office is ready to help improve the appearance and health of their smile before the next community event!
Community Events
Halloween: To celebrate the 40th Anniversary of John Carpenter's horror classic, and to prepare for the upcoming sequel, check out Halloween at UA Kaufman Astoria Stadium 14 (3530 38th Street) on Wednesday, October 10th from 6:30pm until 8:30pm. The movie starts at 7pm.
Astoria DIY Meet Up: You can attend the first ever DIY Meetup in Astoria at Wework Queens Plaza on 27-01 Queens Plaza North. The event will last from 7pm until 9pm. You have a chance to meet with other DIYers and collaborate on new projects and learn new skills along the way! Stay in shape, meet new friends, and enjoy the crisp fall air!
Paint Your Pet: The Paint Place will be hosting a Paint Your Pet event on Sunday, October 14th from 1pm until 3pm. Admission Is $60 per person and there are 8 seats still available!
Wednesday Night Run: Enjoy a Wednesday night run at the Astoria Track Park (Astoria Park South and 18th Street) on Wednesday, October 10th from 8pm and 9pm and on each Wednesday after that. The three-mile run will go down Shore Boulevard, turn down 20th Avenue, and turning around at 31st Avenue.
Looking for a Healthier Smile?
Our team helps patients enjoy healthier and more beautiful smiles. Start your journey to a perfect smile today. For more information, schedule a consultation with us by calling Jeffrey Leibowitz, DDS, in Astoria, NY, today at 718-728-8320.