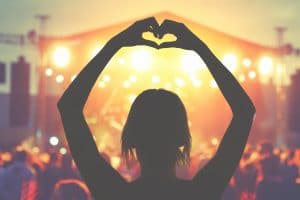 Summer is coming to a close! Which means if you haven't already, you should take advantage of all the fun events that take place in Astoria, NY each summer. We're going to talk about a few of these events in today's blog. Also, don't forget that our cosmetic dental treatments can help ensure you attend these events with a brighter smile!
Community Events in Astoria, NY
NYRR Open Run: On Saturday, August 11th, 18th, and the 25th from 9am until 11am, you can take part in the NYRR Open Run in Astoria Park. A community-based and volunteer-led initiative hosted in coordination with the NYC Park's Community Park Initiative. The runs are free and anyone can participate. You should arrive 15 minutes early and the course should run 2.5 to 3 miles. Dog can come too!
Movies on the Waterfront Series: On Monday, August 13th from 8:30pm until 10:30pm you can enjoy the Movies on the Waterfront series on the Astoria Park Lawn in Astoria Park between Hell Gate Bridge and the pool Queens. The event is free and open to everyone, no need for RSVPs or tickets. This week will be a showing of Casablanca. Next week on August 20th you can see Black Panther.
Waterfront Concert Series: Each week during the summer is a free concert on the Waterfront in Astoria Park on Astoria Park Lawn. This week, on Thursday, August 16th, you can enjoy Michael Patrick's Ring of Fire Band. The event is free and open to everyone!
Do You Want Your Smile to Shine?
Our team can provide cosmetic treatments to improve the beauty of your smile, often in one visit. For more information, schedule a consultation with us by calling Jeffrey Leibowitz, DDS, in Astoria, NY, today at 718-728-8320.